What to Wear to a Funeral- 20 Proper Funeral Outfits for Men
All-black is very appropriate, and this is good for the gentleman who prefers less formal attire (or at least to go without a tie). Simply pair a black button-down shirt with slacks and a black dress shoe. (Do wear socks and make sure they are black or a similar dark color.) Top it off with a black suit jacket and accessorize with a statement watch.
We think this is an excellent choice for funeral attire during the colder season. A white button-down shirt is worn with a navy blue tie under a black pullover sweater. Opt for slacks with classic black dress shoes. Last but not least is a very warm, very stylish, but excessively modest coat that ticks all the boxes when it comes to appropriateness. Black gloves are the only accessory needed. Add a scarf if it is very cold.
This look might not suit every guy, but for the one who knows he can pull it off, it is a very well-constructed outfit that still keeps within the limits of conservatism and sobriety that a funeral requires.
Start with a collared button-down shirt, preferably white or a very pale blue. Add a navy blue pullover sweater and slacks. This long jacket is plaid but very suitable as it keeps within the darker range of colors. Wear black dress shoes.
If you are interested in less formal attire, this outfit is a great option. It is best suited for a middle-aged to a younger man.
Pair a black turtleneck with a coffee-colored jacket, pants (in a pinch, these very dark-wash jeans are a suitable choice), and black boots. Keep accessories to an absolute minimum. This is a good ensemble for cooler weather, like during the fall.
↓ 13 – What to Wear to a Funeral in Winter (For Men)
A less traditional but certainly appropriate option is this black (with varying shades of navy blue) outfit. Perfect for winter or colder climates, pair a black turtleneck with slacks. These boots are black and not overly flashy so they are acceptable. You can add sunglasses and fingerless gloves for accessories, as well as a scarf if necessary. Here are the Best Outfits To Wear Long Down Coat.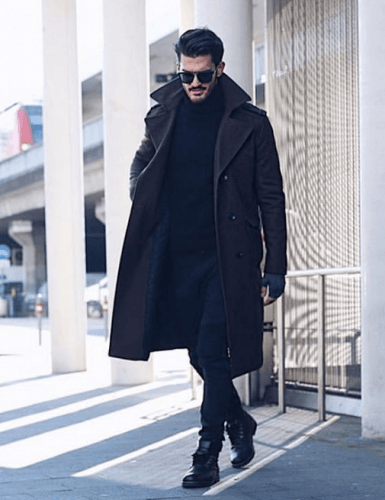 ↓ 12 – What to Wear to a Funeral In Summer
Attending an outdoor funeral during the summer is always a challenge, especially when dressed formally. The heat will likely be oppressive and you won't want to showcase any unsightly sweat stains. This is another good reason to stick to darker colors.
You may, in this case, opt to remove your jacket (or simply not bring one at all) and wear a dress shirt with a tie and matching dress pants. You may go without the tie as well if this better suits you.
In this case, opt for a darker button-down shirt.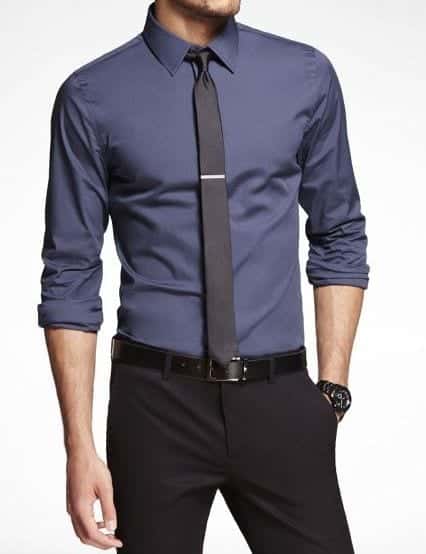 ↓ 11 – What to Wear to a Memorial Service or "Celebration of Life"
Memorial services and celebrations of life are often held weeks or months after the funeral and therefore, it is appropriate to opt for less formal attire.
A simple button-down shirt with a charcoal gray jacket and dark-colored pants is a good choice. Most of the "don'ts" still apply so avoid graphic tees, tank tops, bold patterns, shorts, etc. Keep the look neat and tidy and wear dress shoes. Modesty is key.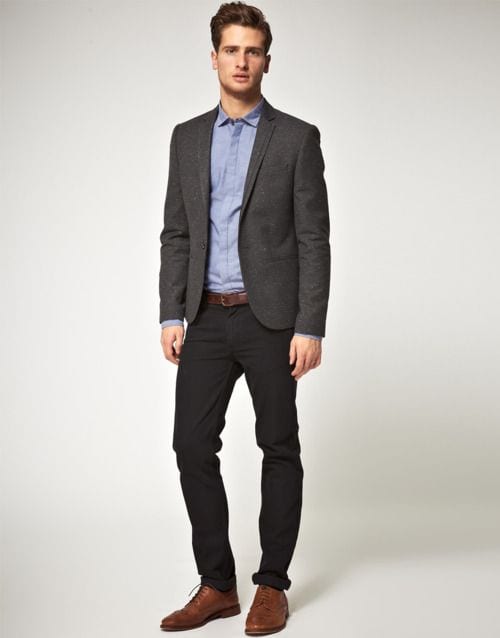 ↓ 10 – What to Wear to a Funeral If You Don't Like Suits
It is not always necessary to wear a suit. You can wear a sweater or cardigan with a dress shirt, or one with long sleeves and a collar. Keep the color combination dark or if possible, black. Black slacks or dress pants will work with this attire. Try to avoid jeans, and remember to keep your tie muted.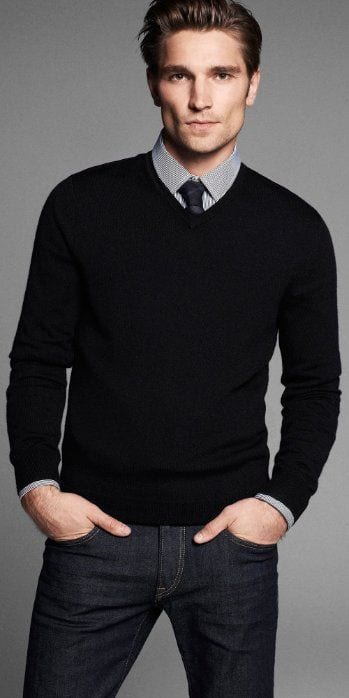 ↓ 9 – What to Wear to a Memorial Service in the Fall
For memorial services in the fall, you can wear a sweater with a dress pant and dress shirt, and as mentioned earlier, keep the colors muted and try to avoid prints which are very flashy or excessive. Add a jacket or coat if the weather calls for it.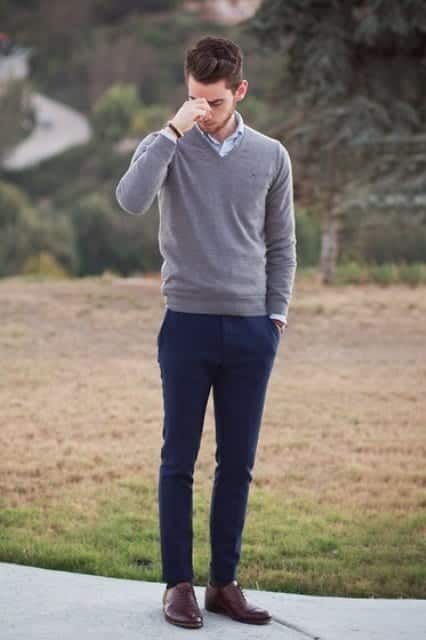 Source
↓ 8 – Alternative to the Classic Button-Down
A great alternative to the classic button-down-and-tie look is an outfit like you see here. This is an excellent option for a younger guy. Keep it modest with a high-necked shirt, appropriately muted by pairing a dark navy blue suit with a black shirt. Wear dress shoes.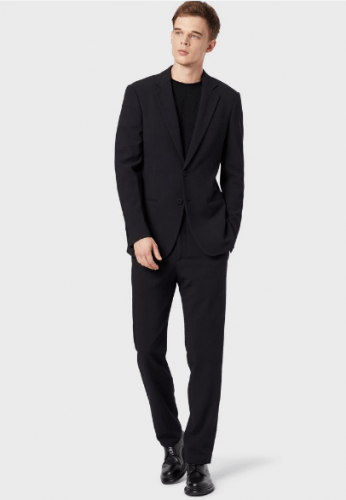 ↓ 7 – Modest Funeral Attire For Mature Men
This suit features extra detailing and is paired with a slightly unconventional shoe that is still conservative. This look is great for the middle-aged to mature man.

↓ 6 – Hugh Jackman Inspired Funeral Outfit
This is a modern take on the traditional funeral attire but still appropriate as it is not flashy or immodest. Add a tie for extra formality points and a dark coat if the weather calls for it.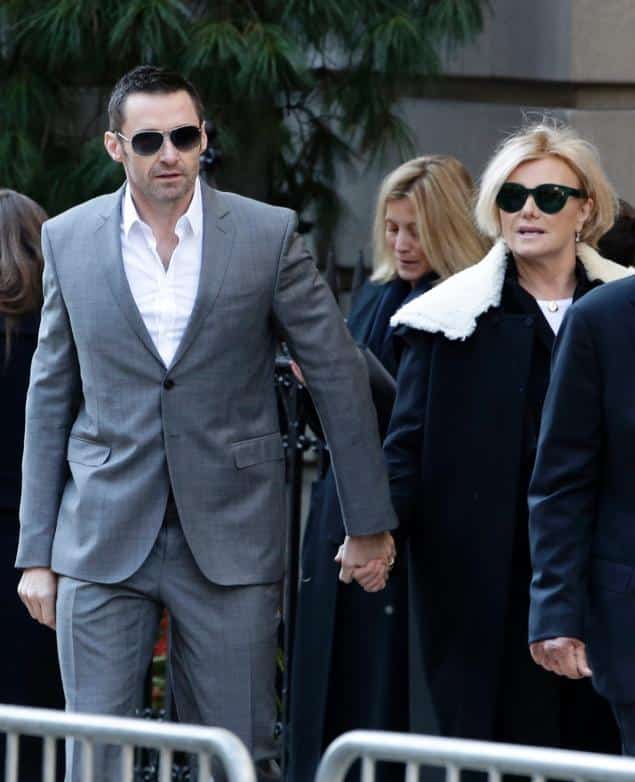 ↓ 5 – Simple Yet Classy Attire To Attend A Funeral
For the old-fashioned gentleman, you might consider this option.
A hat is always a classic piece and when paired with this conservative suit, it makes for a very decent funeral outfit. Good to wear in spring. Also, have a look at these 30 Best Charcoal Grey Suits with Black Shoes For Men.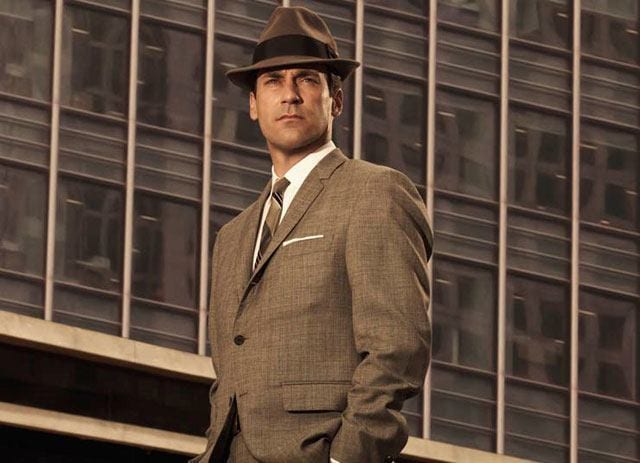 ↓ 4 – Elegant and Unconventional Suit For Men
A patterned suit in darker shades is acceptable. Avoid flashy ties and be sure you pair this outfit with appropriate dress shoes. Keep your accessories to a minimum; a watch is always a good and worthy piece.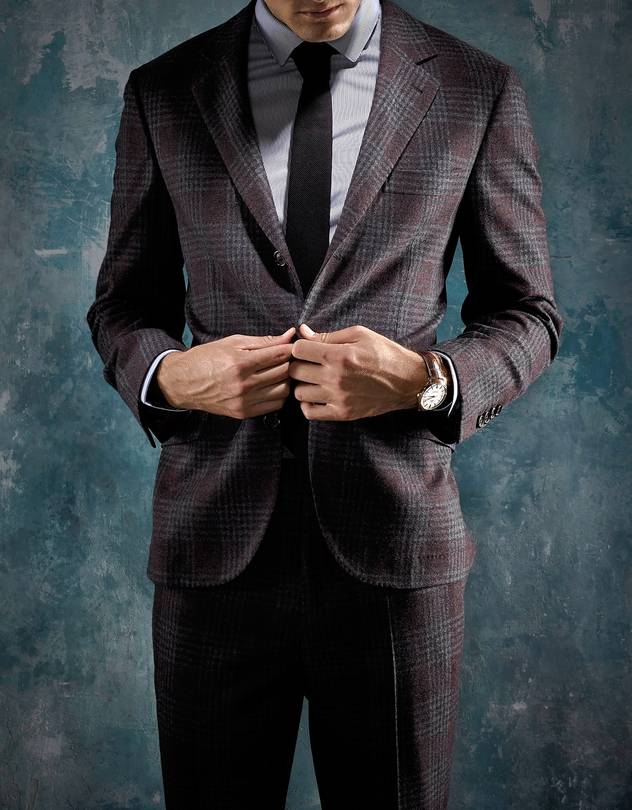 ↓ 3 – Special Dress Code At Funeral
As exemplified in this photo, this particular funeral clearly required a specific dress code, which meant long jackets for the gentlemen. Again, be sure to ascertain if there are any special codes of dress you need to adhere to when attending a funeral.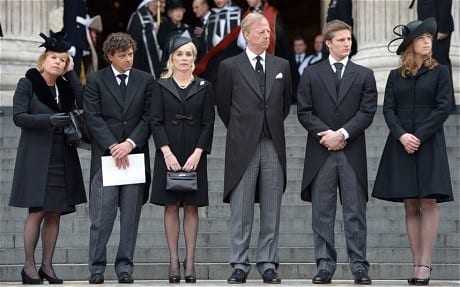 ↓ 2 – Shirts & Ties For Funeral
Every gentleman should own a classic black suit. The benefit of a black suit versus a tuxedo is that it can be worn not only to black-tie weddings and cocktail parties but to sober gatherings, too. At a funeral, go with a white shirt and black tie. Save colors, patterns, and flashy accessories for a more appropriate occasion.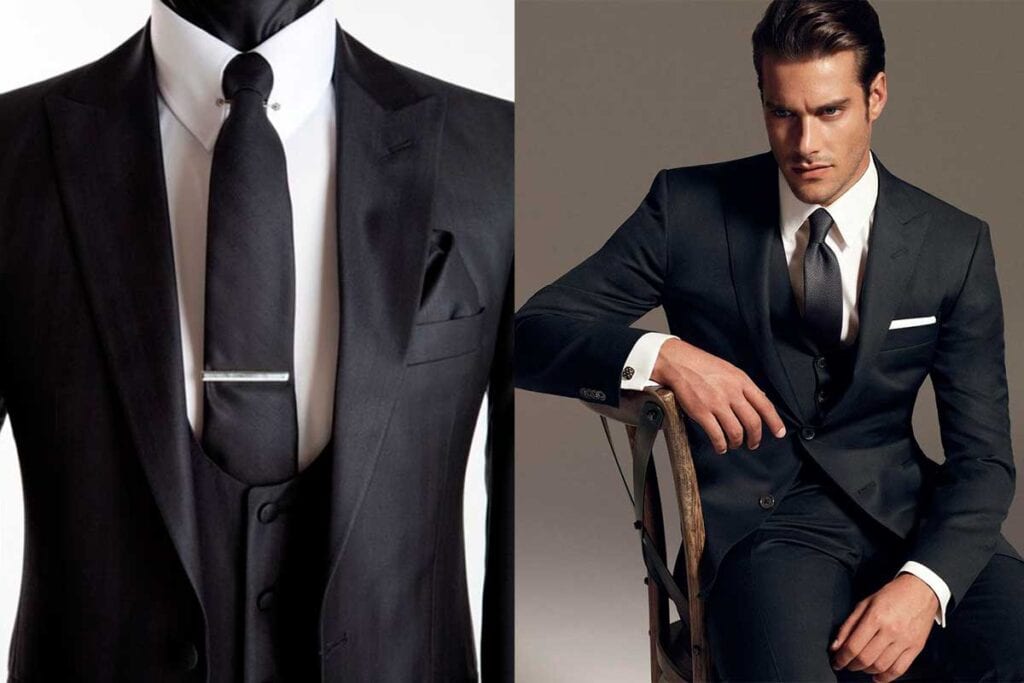 ↓ 1 – Non-Traditional Semi-Formal Funeral Attire
For our last outfit example, we have decided to show you a less traditional ensemble that easily retains a sense of propriety whilst being only semi-formal.
The hat is optional, but it does add an element that ties in perfectly with the rest of the outfit. Simply pull on a deep black sweater (cashmere would make a great choice) and pair with dark-colored slacks or trousers. For footwear, you have some very standard dress shoes. Accessorize with a watch.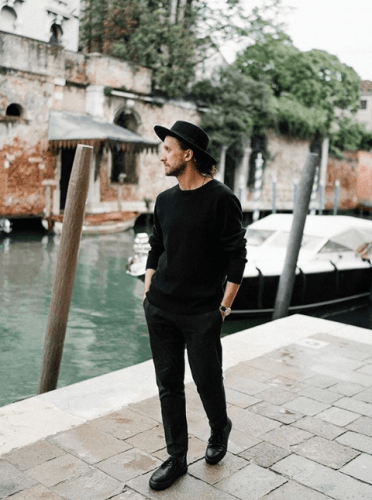 And there you have it. We hope this article helped you in your quest to find a perfectly suitable funeral ensemble. Whilst funerals are hardly a cause for celebration, at the very least, we hope this post took some of the guesswork and stress out of the event for you.

source: https://www.outfittrends.com/