Learn how to make the best easy vegan crepes at home! Perfectly tender, thin and delicate. Can be paired with sweet or savory fillings.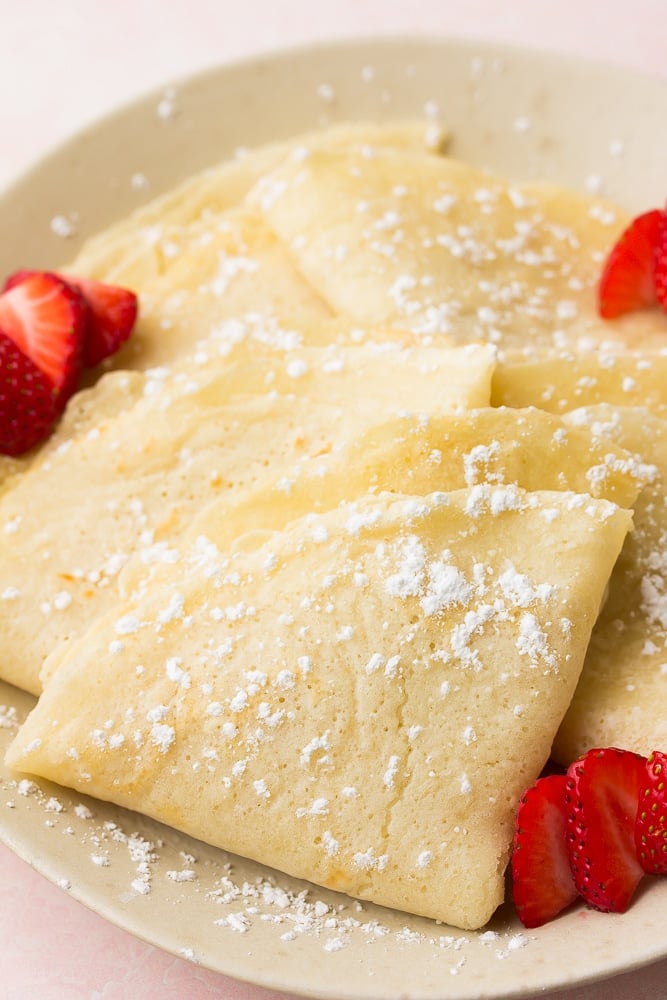 Crepes are one of the first things I ever learned how to cook. I was in college and didn't know how to cook or bake AT ALL, but for some reason I had to make crepes!
These crepes are just like the ones I used to make, but vegan. They're tender, delicate, thin and delicious with a variety of toppings/fillings.
My absolute favorite way to eat crepes is with a squirt of lemon juice, powdered sugar, berries and pure maple syrup. YUM.
Food and drink