Are you still looking for some DIY Budget Friendly Outdoor Halloween Decorations? If your answer is YES, you're going to love this roundup we've made just for you! Halloween isn't complete without making some spooky Halloween decorations. Don't you agree?
Every year, we love to decorate our home with some Halloween props and scary outdoor decorations to add that extra special bit of fun for our trick-or-treaters. A lot of people think that making Halloween decorations can break the bank but you know what?
With this roundup, we will share some budget friendly decorations with you. You don't need to spend a lot just to celebrate this Halloween season. There are still plenty of ways to amp up with the without breaking the bank!
Holidays and events
The project consists of four apartments, one per floor, each one having its own unique typology. At first, the irregular shape of the plot seemed like an obstacle to creating a layout with habitable spaces, but the architects managed to use the odd shape to our favor by dividing each floor plan into two offset strips bound by the core of the vertical circulation.
This gesture allowed the architects to give the common areas of the apartments ...
One of the best ways to celebrate autumn's glory is to create some beautiful fall planters by the front door! Fall is such a special time of year. We can't help feeling inspired by the colorful foliage and pumpkins, the abundant harvest, and the festive Halloween and Thanksgiving.
Today we will explore some glorious fall planters great for Thanksgiving and fall decorations, includi...
Credit: Pinterest
There are lots of iconic fashion moments from the iconic show 'Friends'. Wanna take a look?
'Friends' is the only show that I can re watch over and over again and never get bored of it. It's the only show which I have positive things to say about the style choices. It's the only show that was well thought, about everything, every detail.
There are lots of times Rachel, Monica, Phoebe and so on, wore something we'd wear today. Here are some of the most iconic fashion moments in 'Friends&rsquo...
Finding the top things to do in Istanbul isn't all that difficult since this is one of the great cities to visit in the world. If anything, the challenge is narrowing down which of the top things to do in Istanbul you can fit in depending on how much time you have there. With thousands of years of history, countless museums and attractions, dozens of interesting neighborhoods, a thriving restaurant, bar and cafe scene, and a population of over 15 million people, the number of things to do in Istanbul is endless.
For first-time visitors, or for those coming back again with the goal of seeing more of the city's top sights, here are my picks for the top 11 things to do in Istanbul. Beyond th...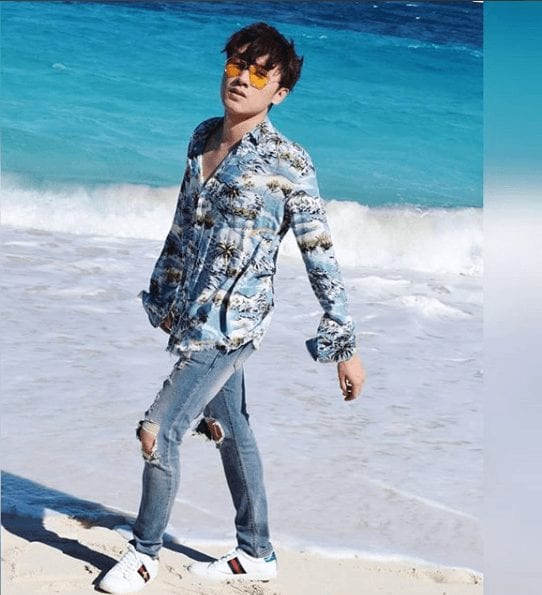 ↓ 16. Jeans With Suspenders
Suspenders might be a tad bit tricky to pull off but when worn correctly can really help you in looking suave and sophisticated. Dress up your jeans by adding some cool suspenders along with it. This could help elevate your casual or traditional look and help you attain a more perfect and classy look. You can wear faded blue jeans with a breezy material shirt for summer and wear suspenders and a tie for a formal look. To add...
Spanish painter, sculptor, printmaker, ceramicist, stage designer, poet and playwright Pablo Picasso, (25 October 1881 – 8 April 1973) was undoubtedly a man of many talents.

Picasso worked in a spectacular array of styles. His constantly changing aesthetic approach is evident in his series of self-portraits. The self-portraits Pablo Picasso painted from age 15 to age 90 are drastically different. In some of his portraits he looks like the same guy, but others appear like someone (or something) else entirely.
Art
1-Week Weight Loss Exercise Plan
Lose weight, shape up your body with this 1-week weight loss exercise plan.
There's no doubt dieting can help you lose weight. But if you want to firm up your body, dieting can't help. To get a toned lean body, you need to exercise.
Let's get back to the basics for a bit here.
To lose weight you need to burn more calories than you take in.
There are three ways your body burns calories:
Maintaining bodily functions
Digesting food
Exercising or doing physical activities
The biggest calorie expenditure of all is your regular bodily functions. This includes everything from keeping your body temperature right to maintaining the beating of your heart. According to a certified nutritionist, 50-80% of the daily energy expenditures is dedicated to keeping you alive and functioning ( Health and fitness
If you're short on time but want a great view that won't be super crowded for the August 21st eclipse, check out one of these two great spots.
Lake Tahoe - or the big blue pill, as they call it - is the gem of the west and an amazing sight to behold from a bird's eye view. However, if you don't have time for miles of hiking, or if you're not quite in shape for summiting peaks, it can be hard to know where to go for a great view. So here are two great locations that are easy to reach and offer amazing lake views.
These two spots would be great for viewing the upcoming solar eclipse on Monday, August 21.
Location One: The Tahoe Rim Trail 
The Tahoe Rim Trail is a 112-mile trail that circles the Tahoe basin's valleys and peaks. Fortunately, there are plenty of access points that are ideal for day hikes. A great one with an amazing view is off the Brockway Summit/highway 267 access point.
Outdoors
Okay, let's be realistic here. Mediation is never going to completely do away with all of the stress in your life.
If only it were so easy.
But the point it that it can help to greatly reduce stress.
Let's talk about stress for a moment…
There have been a number of studies over the last several decades that make it clear that..
Stress—whether it's caused by financial problems, unemployment, employment, relationships, or anything else—contributes to a state that encourages and promotes fat storage.
In turn, fat storage and weight gain increase the chance of type 2 diabetes, cardiovascular disease and more (1).
There are some people, and maybe you're one of those people yourself, who are unable to lose weight no matter what they do.
You can watch your diet and exercise but never seem to lose wei...
[1] 2 3 4 Next>