Credit: Pinterest
Welcome to the Priyanka Chopra's Look Book!
Is there anything Priyanka Chopra cannot do? I don't think so. She is an actress, singer, philanthropist, beauty pageant winner and recently crown world's second most beautiful woman after Beyoncé.
Priyanka Chopra has also a great sense of style. No matter what she throws on, there is always an elegance about the way she wears her clothes. She makes simplicity look good. Take a look at all of Priyanka Chopra's best stre...
Antioxidants: A term we've heard before, but probably can't properly define. Until now. Antioxidants are compounds that prevent cell damage. Simple enough. Here's why we should care. Oxidants are free radicals; these molecules occur naturally in the body and in the environment, and too many of them are bad for our cells…and our skin. Our body produces oxidants to fight off viruses, but we're also exposed to them by environmental factors like pollution and cigarette smoke. You know how fruit begins to brown after awhile? That's oxidation. Basically it's a break down of cells, which can lead to disease, illness, and premature aging of the skin, hence the power (and name) of anti-o...
This delicious vegan zucchini bread is moist, fluffy and easy to make in 1 bowl! A perfect way to use up leftover zucchinis.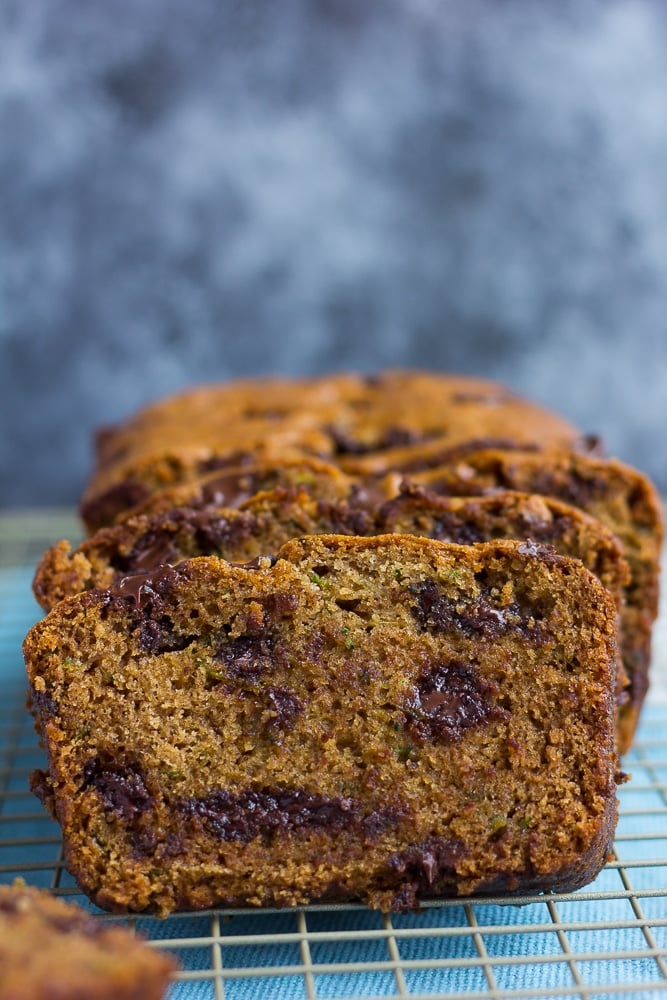 Everybody needs a good zucchini bread recipe, and this is mine. It's easy, delicious, perfectly sweet and made in 1 bowl so easy clean up. This vegan zucchini bread is also extremely versatile. Sub whole wheat flour for the white, gluten free if needed, add walnuts or chocolate chips, or make it oil free by subbing applesauce.
If you have extra zucchini that you don't know what to do with, make a double batch of this bread and freeze a loaf for later. You won't be sorry you did!
I started learning about positive parenting long before I was actually a parent. When I was getting my MA in early childhood education, everything that I was studying about child development and how children grow up to be well-adjusted and emotionally intelligent… all pointed back to positive parenting.
So once I had my own children, it made perfect sense for me to start putting some of those principles into action. Once I dove in, the first thing I realized is that there is a TON of information out there. Too much information. It's overwhelming and honestly hard to know where to start.
To help save you time on your journey towards becoming a more positive parent, I've compiled this list of 6 core positive parenting principles to live by. Consider this your "starter's guide," the "beginner's manual" to positive parenting. Let's dive in!
Kids and parenting
A smiling postman in Chicago poses with a load of Christmas parcels in 1929
Source: Google
Christmas time in the city is one of the greatest times of the year. People are smiling, the snow is falling, and presents are being opened by boys and girls alike. You've heard that the United States Post Office delivers whether there's rain sleet or snow, and in that case that claim goes double because this happy go lucky postman is working on Christmas Day. In the 1920s the postal service didn't have nearly as many people working for them as they do now, and they definitely have the shipping technology to get packages across the country in an expedient way. The packages may not have arrived as quickly as they could, but it fee...
Don't let a tight budget stop you from making something wonderful for your loved ones! These Amazing Christmas Gifts You Can Make on a Budget include ideas for pretty much everyone on your list. We've rounded up ideas from some of our favorite bloggers that are perfect, even for last minute gift making this holiday season.
These Christmas gift ideas are easy to make and economical. You might even have some of the supplies you need for making these crafts already in your stash. Some of them are a great way to use up scraps you have left over from other craft projects. You'll find something here for nearly everyone. Don't let a lack of funds keep you from giving something special to your loved ones this holiday season.
Holidays and events
Milla Nova Wedding Dresses 2020 are here! This is the Milla Nova 2020 "Milla by Lorenzo Rossi" bridal collection for you. Featuring dazzling lace, floral patterns, organza, satin, crystals, sequin, tulle, lace appliques, and dreamy embroidery.
Join us at the FULL GALLERY to see every single one of the amazing wedding dresses in this breathtaking collection.
Style: Beyla
Weddings
There are SO many yoga asanas out there that it can be difficult how to figure out which yoga poses you should do every day. Don't worry. We've got you covered!
And when we say every day, you don't HAVE to do a full-blown, intensive yoga workout every day.
What we mean is simply doing some simple yoga stretches to wake up your body and your mind.
This could mean doing a few light stretches in the mor...
Is your child one that gives up easily? Do they sulk and say "I can't do it" when things get difficult?
Or is your child brave & resilient, knowing that with the right effort and strategies, she can accomplish anything?
These two very different mindsets start during childhood and follow your child right into adulthood. They are described by Dr Carol Dweck at Stanford University as a Fixed mindset vs a Growth mindset.
People with fixed mindsets believe that their skills and abilities can't be altered in a significant way, that they are "fixed." This is the child who believes they just aren't good at math and that no matter what they do, they never will be. People with fixed mindsets avoid challenges and r...
The Best Vegan Green Smoothie – Perfectly sweetened, chock full of greens (but you won't taste them!) with a healthy dose of plant protein. Green smoothies are great for busy mornings, afternoon pick-me-ups or when you want to get some greens in but you're too busy to sit down to a salad!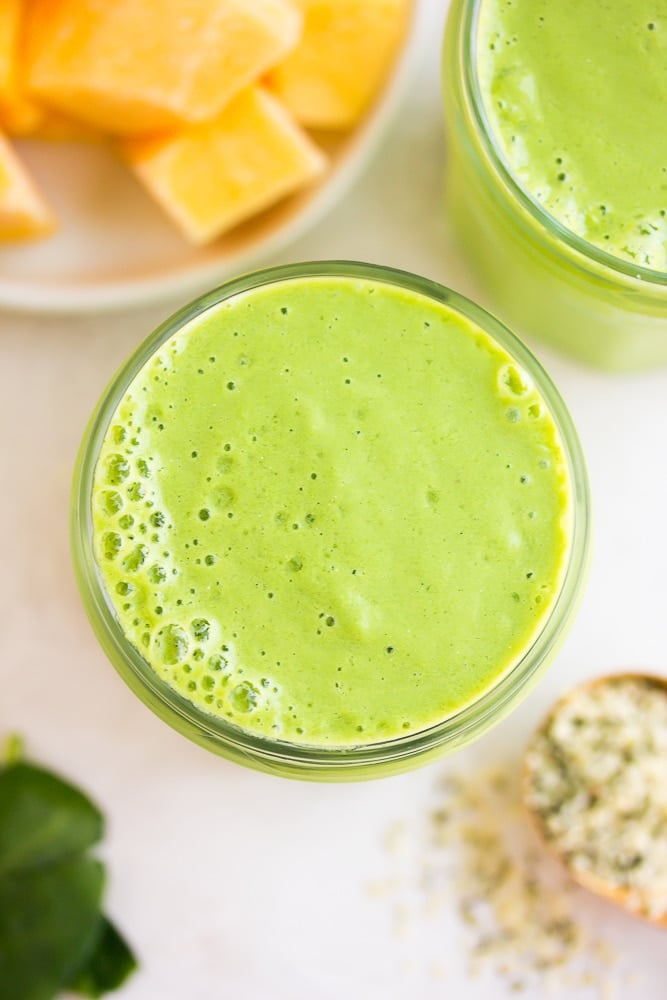 What's in a vegan green smoothie?
Banana: I like using a frozen banana because it adds sweetness while at the same time helps thicken the smoothie. But if you can't stand the taste of banana, don't worry, you can just use a little more frozen fruit (1/2 cup) or a handful of ice.
Frozen mango: Mango is my favorite frozen fruit to us...
<Previous 1 [2] 3 4 Next>