Credit: Pinterest
Sophie Turner just got married with Joe Jonas and her wedding dress is straight out of a fairytale!
While we are fully invested in every detail of Sophie and Joe's wedding night, from the venue to the guest list, there's only one aspect of the ceremony that matters most: Sophie Turner's wedding dress.
As far as we could see, Sophie was the most beautiful and the most simply bride ever. Take a look at her pre wedding dress:
...
Contouring is so out…the latest trend makeup artists are raving about involves highlighter, highlighter, and more highlighter! Similar to strobing, which often times goes hand-in-hand with contouring, "nontouring" sculpts the face by accentuating the highest planes of the face (i.e. nose, cheekbones, cupid's bow) with highlighter, explains Glamsquad Director of Makeup Artistry, Kelli J. Bartlett. Nontouring is also more foolproof: Rather than using darker shades, which can appear harsh if applied incorrectly, contouring with highlighter achieves a more natural look by bringing out your best features and keeps skin and makeup looking "g...
If you are thinking about getting a new tattoo and want a design that is small and stylish, then this is the place to be! Today we want to show you some amazing small hand tattoos. Hand tattoos have become very popular and any design you choose will look cool and unique. You can be as bold or a subtle as you like with these tattoos and you can have something hidden on the inside of your finger or have a statement piece of body art on the back of your hand. To give you some tattoo inspiration, we have found 21 of the best small hand tattoos. There is something for everyone and you will find heart designs, floral tattoos and more!
1. Small Hand Tattoo with a Quote
The first tattoo we have to show you is stylish and unique. Here we have a hand tattoo with a quote. The design features the word patience that is tattooed just below the thumb. We love the font and where the tattoo is placed. You can recreate this or use any quote or word that means something to...
While the free upgrade to Windows 10 offer has now expired, Microsoft has still left a route open for Windows 7 and Windows 8.1 users to switch to the newer OS.
With Windows 7 having now entered its End of Life phase on January 14, 2020, it's now more important than ever that Windows 7 users upgrade as soon as possible, and in this guide we'll show you how to upgrade to Windows 10 for free, even if the offer has officially expired.
The process of how to upgrade to Windows 10 for free is so simple, in fact, that we have a suspicion that Microsoft not only knows about the loophole, but also quietly approves of it.
Microsoft may rather take the financial hit and make it easy for people to upgrade to Windows 10, rather than them sticking with Windows 7, which could potentially become a security risk as no new patches or updates will be released for the operating system, or worse, switch from Windows to a free alternativ...
Bright Side is sure that photos and facts about life in Seoul and other South Korean cities will allow our reader...
Focus on the People, Not the Politics
"Hla de, hla de (beautiful, beautiful)," purrs photographer Nathan Horton. One of his Nikon lenses is focused on the ebony irises of a caramel-skinned woman from the Pa-Oh hill tribe in Shan State, Myanmar. Another protrudes from his hip, dangling from a second camera body like a bonus appendage.
The villager is shy, hesitant to engage with the camera. "I've grown old," she demurs, remembering the British-born photographer from a previous visit. But Horton turns his once imposing lens into a bridge. With a little more encouragement in her native tongue, his subject's eyes light up and thanaka-smeared cheeks crinkle into a smile, r...
The Best Vegan Green Smoothie – Perfectly sweetened, chock full of greens (but you won't taste them!) with a healthy dose of plant protein. Green smoothies are great for busy mornings, afternoon pick-me-ups or when you want to get some greens in but you're too busy to sit down to a salad!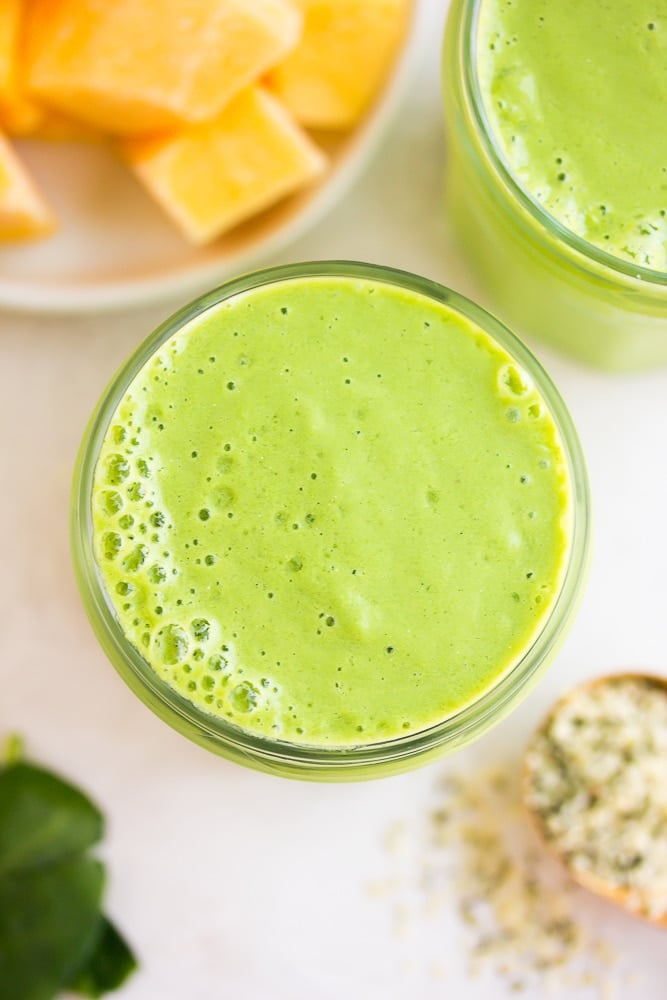 What's in a vegan green smoothie?
Banana: I like using a frozen banana because it adds sweetness while at the same time helps thicken the smoothie. But if you can't stand the taste of banana, don't worry, you can just use a little more frozen fruit (1/2 cup) or a handful of ice.
Frozen mango: Mango is my favorite frozen fruit to us...
Isn't it just the worst when you're out with friends at your favorite restaurant and everyone's discussing Kakegurui –Compulsive Gambler and you're unable to jump in? How about when you're waiting for the bus to arrive and people are discussing the latest Overlord plot twist? Or when your cashier at the supermarket tries to make small talk and naturally namedrops the eternal equalizer, Neon Genesis Evangelion, and you just have to quietly look at your shoes?
Okay, so anime's presence might not be quite at that level, but the popularity of the once-niche area of the animation industry only continues to blossom and become more mainstream. Not only are there now ample anime series that are available on popular streaming services, but this is even used as a selling point in ...
For a special event like a wedding, you will put a lot of thought into what you are going to wear. You will also be thinking about your hair and makeup, but you need to make sure you don't forget about your nails. Your nails are an important part of your wedding look, too! With that said we have found 23 stunning wedding nails that you need to see. There are some elegant and beautiful designs for brides. Take a look, any one of these will be perfect for any wedding day!
1. Elegant, Matte Love Nails
Weddings are all about love so celebrate that with your nails! This first nail idea features light nails with two accent designs. One of the nails has the letters 'l' and 'o' and the other has 'v' and 'e' which spell love. The design is elegant and is perfect for the occasion. You can create letters by hand with a stencil or with a sticker.
Finding the top things to do in Istanbul isn't all that difficult since this is one of the great cities to visit in the world. If anything, the challenge is narrowing down which of the top things to do in Istanbul you can fit in depending on how much time you have there. With thousands of years of history, countless museums and attractions, dozens of interesting neighborhoods, a thriving restaurant, bar and cafe scene, and a population of over 15 million people, the number of things to do in Istanbul is endless.
For first-time visitors, or for those coming back again with the goal of seeing more of the city's top sights, here are my picks for the top 11 things to do in Istanbul. Beyond th...
<Previous 1 [2] 3 4 Next>