When they first bring home a new puppy many people immediately focus on obedience.

While obedience training is great and starting as early as possible will set your puppy up for success it is not the most important part of raising a puppy, contrary to the old saying "you can't teach an old dog new tricks" there is no time limit through obedience training, we can teach a dog to sit at eight weeks old or we can teach a dog to sit at eight years old, while the training will go easier if your puppy is learning right from the beginning you can also train older dogs to the same level with just a bit more work and patience; so rather than overdoing your obedience training your first priority as a new puppy par...
Do you love dogs but struggle to capture your canine on camera? Never fear, we have 10 dog photography tips that will help you create fabulous images.
Who can resist a cute canine? Dogs are undoubtedly man's best friend, but are they a photographer's? If you have one in your family, you no doubt love taking photos of him/her.
But are you getting the best results? Here are our top ten tips on how to get adorable results with your dog photography.
1. Use a Fast Lens
Using a faster lens can get you bokeh as well as faster shutter speeds.
Dogs don't hang around! Blink and you'll miss their antics so it's important to use a fast lens and a fast shutter speed.
My go-to lens is the 70-200mm f2.8 telephoto – it...
What are the best exercises to lose belly fat and get a flat tummy?
Not all abs exercises are created equal.
This is especially true when it comes to burning and losing belly fat.
Finding and doing the most effective exercises is the key to losing belly fat.
This is the only way to get rid of the fat that keeps your abs hidden.
Of course, your diet also needs to be on point to lose your stomach fat, but that's for another topic.
If you're looking for the best exercises to banish belly fat, you came to the right article.
The best way to lose belly fat is to add some exercises that will help you burn tummy fat like the following 5 on this list.
These belly fat exercises will not only burn your tummy fat fast, but they'll also shed fat from other areas.
These fat burning exercises target the abs from all angles.
They penetrate the muscles in the area and get your ...
Prom is one of the most exciting events for high school-age girls. It's an event that is usually reserved for seniors and sometimes juniors in high school, so many students look forward to their turn to experience prom for years in advance. As prom approaches, many young women spend hours finding the right dress to wear, the right shoes and jewelry to go with their dress, the right makeup to wear, and–of course–the perfect hairstyle to complete their look on prom night.
If you're searching for the perfect prom hairstyle, look no further. These prom hairstyles are gorgeous, classy, and elegant–everything the perfect prom hairstyle should be. Plus, all of these styles are pretty easy to style yourself at home, so you don't have to worry about booking a salon appointment if you choose one of these hairstyles for prom. Keep in mind that these prom hairstyles are designed for long h...
No one will believe there are no eggs in this vegan omelette! Fluffy, so flavorful, and made in just 10 minutes. Gluten free!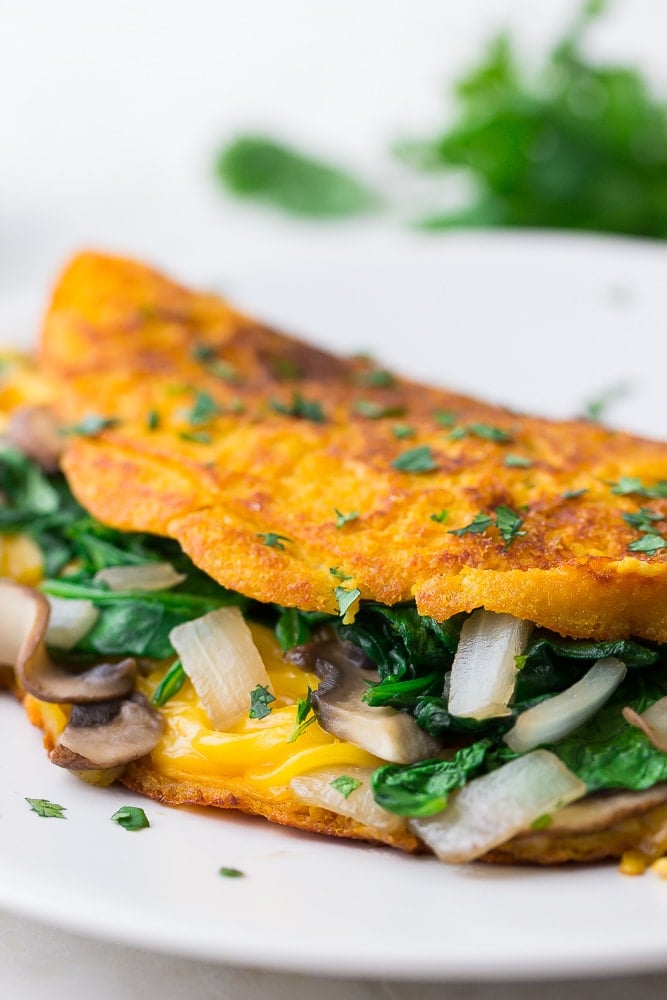 If you are vegan or trying to eat less animal foods and you miss egg-type meals, then you've come to the right place! Learn how to make the BEST Vegan Omelette ever, that actually tastes a whole lot like eggs.
I dare say that no one would guess this omelette is totally egg free. It's fluffy, eggy, filling and high in protein.
How to make a vegan omelette, step by step:
To a blender, add a (12.3 oz) container of silken tofu, (3 tbs) nutritional yeast, (1 tbs) cornstarch, (4 tbs) brown rice...
Credit: Pinterest
Welcome to the Priyanka Chopra's Look Book!
Is there anything Priyanka Chopra cannot do? I don't think so. She is an actress, singer, philanthropist, beauty pageant winner and recently crown world's second most beautiful woman after Beyoncé.
Priyanka Chopra has also a great sense of style. No matter what she throws on, there is always an elegance about the way she wears her clothes. She makes simplicity look good. Take a look at all of Priyanka Chopra's best stre...
The Academy Awards are always an exciting time for film buffs, and while many will be on the edge of their seat waiting to see who will win Best Picture, there is one medium that is, with occasional exception, not considered for that category: Best Animated Feature.
While the core of visual storytelling is the same (performance, production design, cinematography, etc.) animation is unique in that every element must be produced from scratch. It's no wonder most animated films take three or four years on average to make, but the results can be nothing short of magical.
We believe the Animated Feature nominees deserve a closer look, and wish to shed light on the diverse pool of films hoping to snag that 2020 Oscar.
The plot is a 70mx40m rectangle with a difference of 5m between high and low elevation. Starting at the low elevation, an existing path to the east gives access to a contiguous house to the north which was the reference to the chosen site.
Architecture
If you asked me a year ago what word best described my parenting, it might have been "rigid." Being a preschool teacher for so many years had made me a little too good at setting limits and following through. It got to the point where every day with my 3-year-old son was a repeat cycle of tears and unnecessary power struggles. I found myself thinking that I couldn't let go of one single thing because then, "He'd win."
But one day it hit me… at what point did he and I stop being on the same team? At what point did I start controlling him instead of guiding him? Of course I should want him to "win." I want him to win at solving problems. To win at loving others unconditionally. Most importantly, to win in our relationship.
Fast forward to now, and I'm viewing defiance and misbehavior in a whole new light.
The best Vegan Coffee Cake ever, and it's SO easy to make! Perfect for holiday celebrations or weekend breakfasts.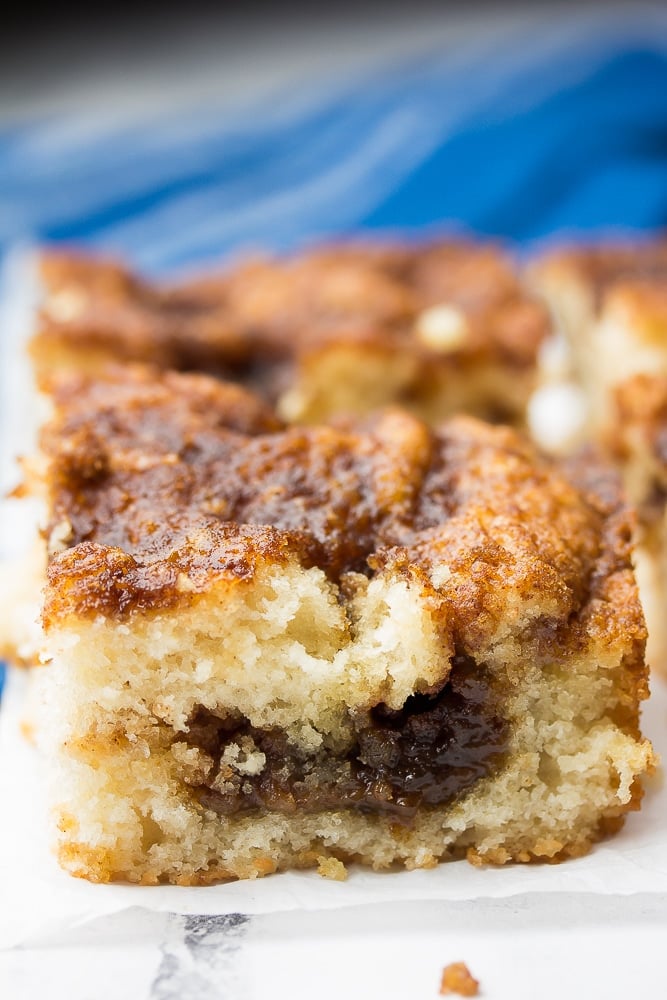 It's such an easy recipe with no fuss at all! It's moist, fluffy and full of cinnamon streusel goodness.
How to make vegan coffee cake
The full recipe is at the bottom of the post, but let me show you how easy it is.
Make the coffee cake batter, and pour half into a lightly greased cake pan. It doesn't have to be exactly half, just estimate half.
Make the streusel (it's just combining cinnamon and brown sugar). Sprinkle half of it on the batter, then pour the rest of the cake batt...
<Previous 1 [2] 3 4 Next>